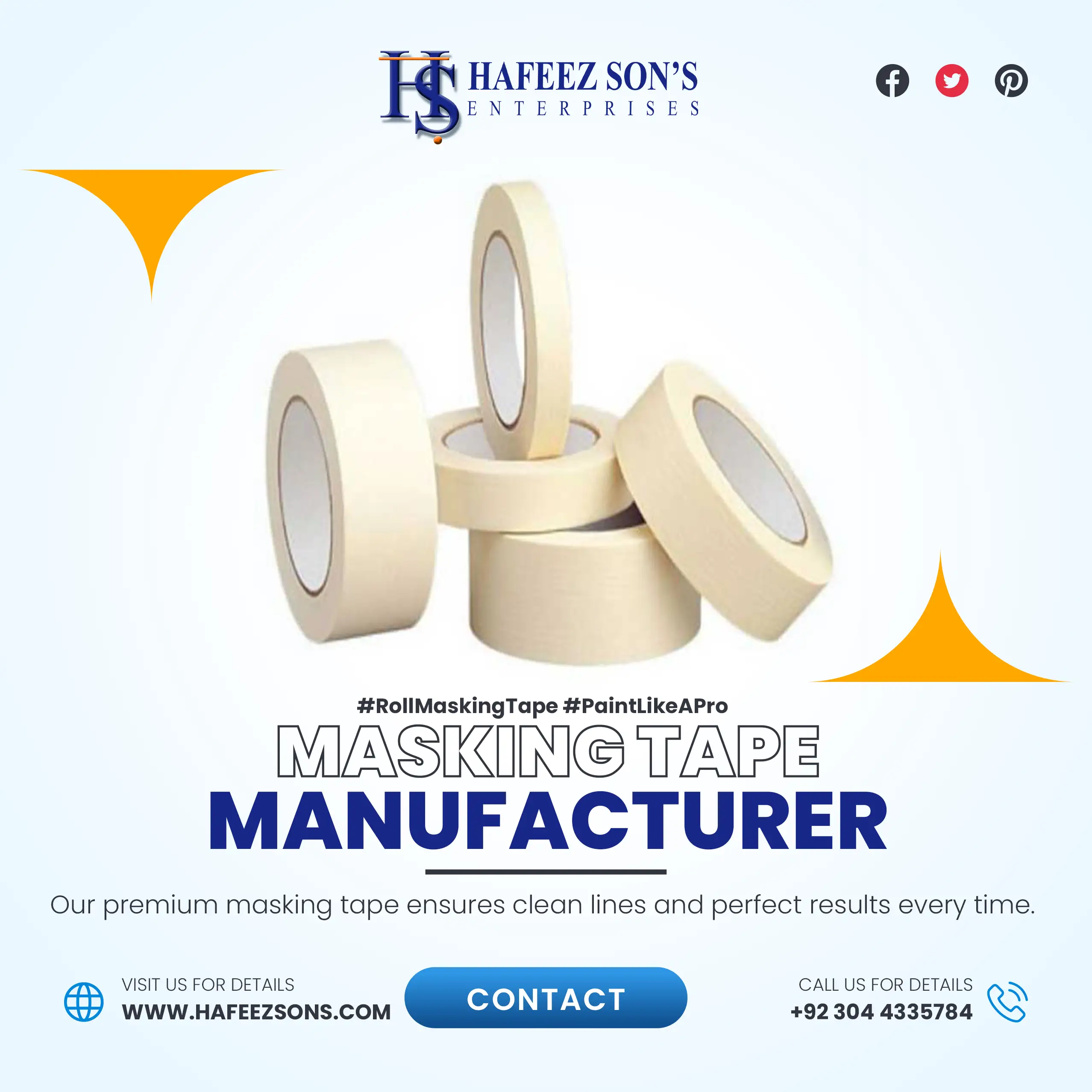 Masking tape is often the unsung hero in the world of DIY projects and everyday fixes. This unassuming roll of tape provides a world of possibilities when it comes to creativity, organization, and home improvement. In this blog post, we'll explore the versatility and practicality of masking tape, showcasing why it deserves a place in every DIY enthusiast's toolkit.
Discovering the Magic of Masking Tape
Precise Painting: Masking tape is a painter's best friend. Achieve crisp and clean paint lines by using it to mask off areas you want to keep paint-free.
Labeling and Organizing: Keep your home, office, or workshop in order by using masking tape for labeling and color-coding. It's a simple and effective way to stay organized.
Temporary Fixes: Need a quick solution for a broken strap or a loose handle? Masking tape can provide temporary fixes until proper repairs can be made.
Carpentry Assistance: Woodworkers and carpenters use masking tape to mark measurements, secure wood during glue drying, and prevent wood splintering.
Sealing and Packaging: When you're in a bind and need to seal a package or envelope, masking tape comes to the rescue. It's strong and reliable.
Crafting Creativity: Masking tape is a favorite among crafters and artists. Use it to create geometric wall designs, craft paper, or even intricate temporary body art.
Protecting Surfaces: Whether you're covering furniture during painting or safeguarding delicate surfaces, masking tape is gentle and leaves no residue.
Hobby Helper: Model builders, hobbyists, and DIY enthusiasts use masking tape for intricate masking and detailing work.
The Many Faces of Masking Tape
Painter's Pal: For precise paint lines and touch-ups.
Home Organizer: Labeling, color-coding, and keeping things in order.
Quick Fixer: Temporary solutions for various repairs.
Carpenter's Aid: Woodworking measurements, securing, and splinter prevention.
Shipping Support: Reliable sealing for packages and envelopes.
Artistic Ally: A versatile tool for artists and crafters.
Surface Protector: Safeguarding furniture and delicate surfaces.
Modeler's Mate: Ideal for intricate work in modeling and hobbies.
Why Every DIY Enthusiast Needs Masking Tape
Masking tape's adaptability and reliability make it an indispensable tool for DIY enthusiasts. Whether you're embarking on a home improvement project, an artistic endeavor, or simply striving for better organization, this unassuming tape can be your best companion.