PROFESSIONAL WITH PERFECTION
HAFEEZ SON'S ENTERPRISES Means Complete Industrial Packaging Solution. The Leading PP Strap / PET Strap started manufacturing in 2002 and it is presently the largest manufacturer of PP Strapping Band / PET Strapping Bands in Pakistan . Catering to one third of the demand Imported Strap which was being imported from Germany, Taiwan and Malaysia and as well as a significant portion of other export markets. From a single production line in 2002, we now operate 08 production lines which has a combined annual production capacity of 400 MT. Our quality PP / PET Strapping Bands come in various sizes and colors and are used for the unitization and bundling of goods in various industries including metal works, wood works, electronics, home appliances , tiles and ceramics , paper, food, confectionery , beverages, garments , textile , pharmaceutical and etc. Our production lines are the latest technology to produce lighter weight products which offer comparable qualities and performance. Our technical and development team has developed custom made products to cater for specific applications to meet the performance requirements of customers. The use of first class materials has enhanced the tensile strength, holding force, breaking strength to ensure product safety. Our 5 mm narrow strap product with its longer meter length is mainly used for packaging of magazines, newspaper and in the carton industries. Using the latest technology, we are able to produce products with high stiffness and smooth running surfaces which enables our products to be deployed in high speed packing machines. Our superior production capability entails fine embossing and perfect annealing process which minimize dust generation during production.
FEATURES :
• Our Strap for extremely high speeds packing machine and surely recommend for fully automatic strapping machines. • Greater breaking and tensile strength to make it more stronger.
• 05mm to 19mm having thickness from 0.4mm to 1.2mm can be produce as per need of customer usage.

Over the years our team built strong and long term partnership with our business associate which ensures us consistent product quality in meeting our customer requirement. We are ready to provide Total Packaging Solution to support your business. Manufacturer and Industrial Packaging Solution Provider in Pakistan all over the country.
YOUR PRODUCTS, OUR EXCELLENCE
EXCEPTIONAL QUALITY, EXCEPTIONAL PACKAGING
PP STRAP / POLYPROPYLENE STRAPPING BAND (Imported Version):
Mainly we are manufacturer of Polypropylene Strapping Band called PP Strap. For over 19 years manufacturing PP Strap / Plastic Bailing Hoops we have proudly manufactured quality products for variety industrial packaging needs of Plastic Patri / Plastic Bailing Hoops and enjoyed good reputations from domestic and international customers. The standard color of PP Straps / Plastic Bailing Hoops is white and transparent . All other colors and dimensions upon request can be produced. For 200mm Core and 400 mm Core we are producing below specifications of PP Strap / Plastic Bailing Hoops and approved for High Standard Strapping Machine System.
SPECIFICATION OF PP STRAP / POLYPROPYLENE STRAPPING BAND (100% pure Quality):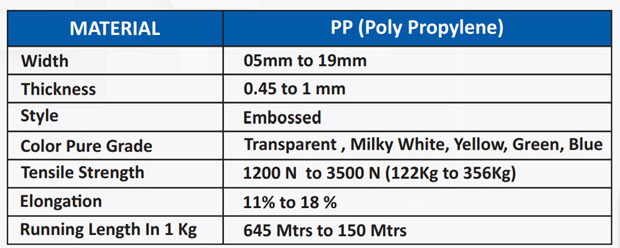 Our Polypropylene Strapping Bands is tested by Plastic Technology Institute of Pakistan .inspection systems to ensure the excellent running performance at customer sites. All testing equipment and instruments are aligned annually.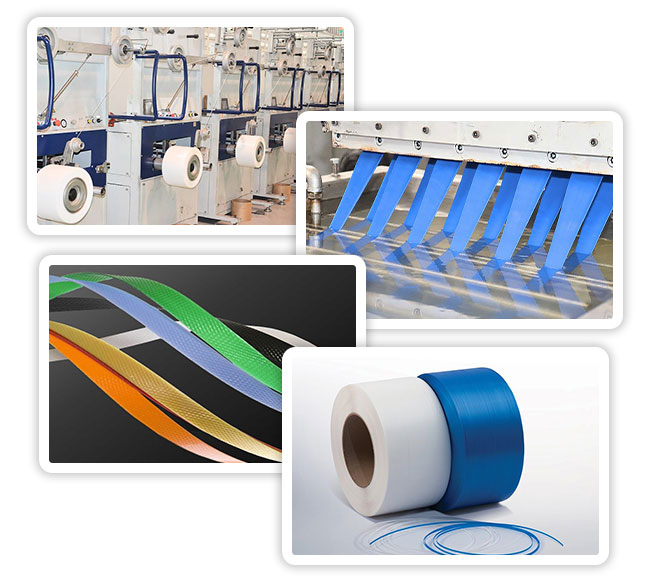 QUALITY MEETS EXCELLENCE
RECYCLE PP STRAP:-
We are professional manufacturer and specialized in PP Packing Strap recycle grade. We can make custom packing straps according to customers' requirements. Various color, size and material can be produced according to your sample. Recycled PP Strap mostly use for manual cartons and pallets packing. Our recycled Strap / Bailing Hoops can be used by Semi Automatic Strapping Machine. Mostly Textile, Tiles and Pharmaceutical, Garments industries are using recycle grade and our Ceramics this recycle grade material is surely recommended for the bailing of Towel , Sacks and other type of Bail Packing. We can produce Plastic Bailing Hoops / PP Recycled Grade Material in below sizes and color.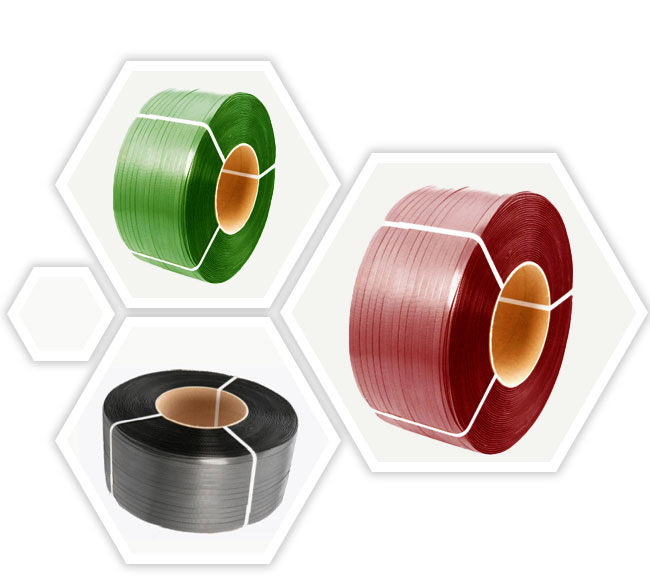 HIGHEST STANDARD PACKAGING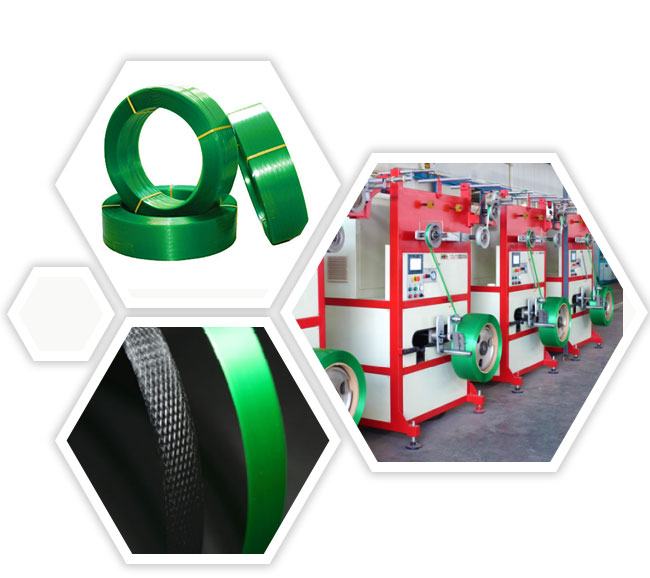 QUALITY MEETS EXCELLENCE
PET STRAP / POLYESTER STRAP
PET Strapping / Polyester Strap is used in place of steel which is new type of packing materials. In recent years, due to the success of research and development of new materials and the cost of the decline, PET Strapping / Polyester Strapping has been used to bring in wood, iron and steel industry, chemical fiber industry, aluminum, paper, the brick kiln industry, electronic and other industries. PET Strapping / Polyester Strapping with not only beautiful, security, high-intensity, an extension of good performance without deduction of steel combined with the advantages, but also substantially reduce your packing cost so that you can get a bigger cost cutting.